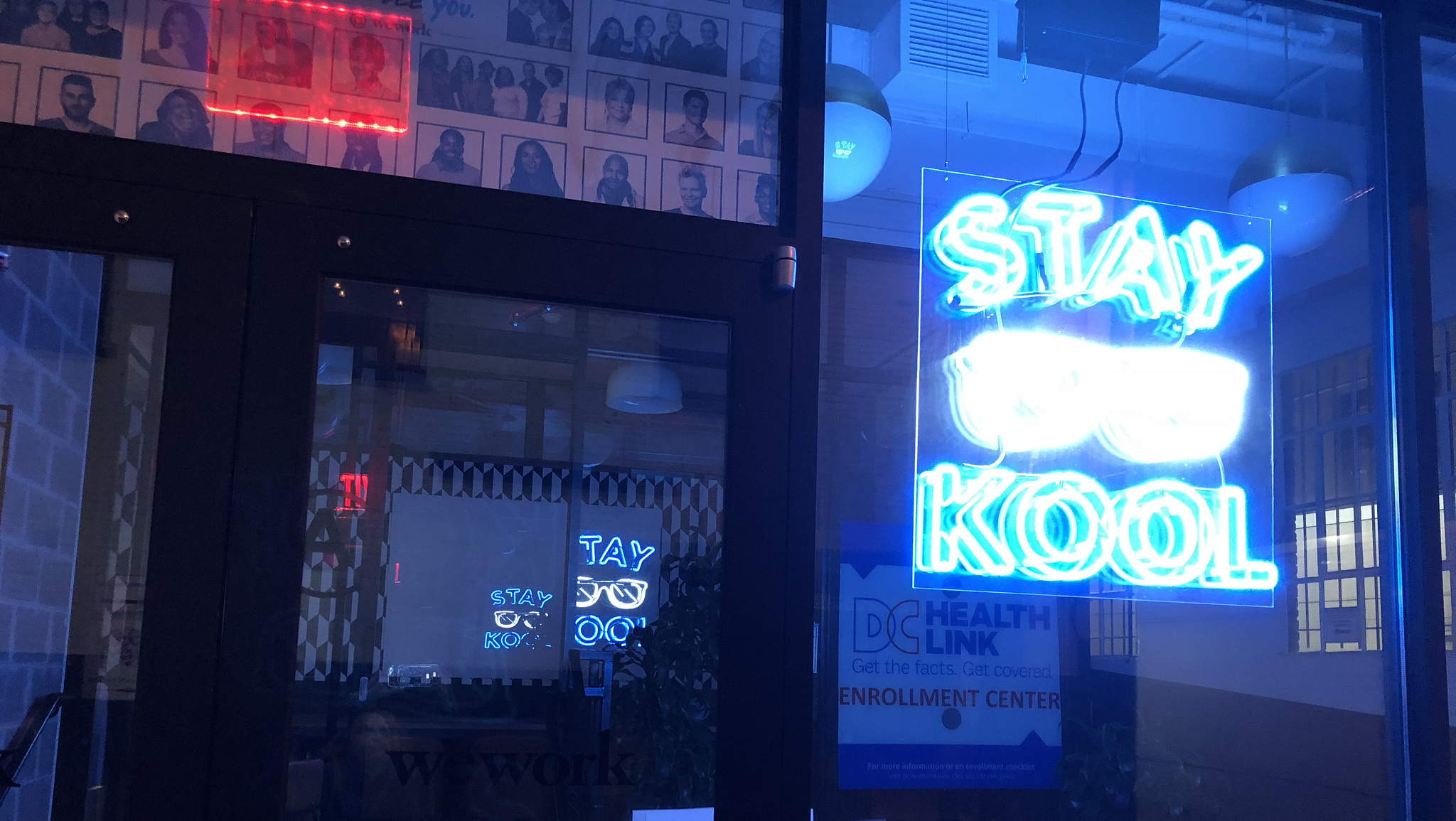 Time's running out to submit your photos of the D.C. metro area to our annual contest. The winners will get to show off their work at our blowout exhibition at Dupont Underground this May. See the rules and get them in by February 28!
The new exhibit "The Ties that Bind: The church, identity, activism, & community in the African American experience" features several Exposed veterans. Register for the reception on 

Thursday, Feb. 22 from 5 to 7 p.m.

See photography and other media works at Civilian Art Projects in "Alternative Evidence." Reception this Saturday, 7 to 9 p.m.
Exposed team member Julian Thomas is showing his work and giving a demo next Friday, Feb. 23, at Beyond Studios.
A graduate student photographed a single atom in an ion trap. The image won a science photography competition organized by the U.K.'s Engineering and Physical Sciences Research Council.
Maggie Steber is best known as a documentary photographer, but she will be sharing a more personal fine art project at the Focus on the Story International Photo Festival in June. Get a sneak peek in this interview.
Aspiring photojournalists should get tickets now for the 2018 WPOW Seminar and Portfolio Review at the Corcoran on March 11.
The White House refuses to release the photo showing President Trump signing House Joint Resolution 40, which made it easier for people with mental illness to buy guns and rolled back a rule President Obama pushed for after Sandy Hook. CBS News has made 12 requests for the photo.
On that note: The New York Times is hiring a staff photographer to cover the White House and Capitol Hill.
Photographers at Food & Wine magazine have a talk about the evolution of food photography, from Irving Penn to IG trends.
Wired magazine makes the case that Rachel Morrison, the first woman to be nominated for an Oscar in cinematography (for the movie Mudbound), is a superhero in her field. See her work in Black Panther, which, of course, opens today.
Hold your breath and enjoy this year's winners for the Underwater Photographer of the Year.
Stretch your skills with these cool sports photography classes held at local college games with Capital Photography Center.