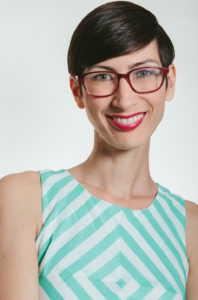 We have some exciting news today—at least, if you're into big staff changes at your favorite local arts organization. Exposed DC is thrilled to announce that Noe Todorovich is taking over as Executive Director. We hope you'll celebrate with us at our regular monthly happy hour on August 29 at Right Proper Brewery.
Noe is a full-time photographer who previously worked in communications for non-profit organizations. She was raised in Hawaii and moved to D.C. in 2004. Her work now focuses primarily on lifestyle photography and has been featured in Washington Life, the Washington Post, Northern Virginia Magazine, the Huffington Post, Capitol Romance, and Flickr Explore.
Noe first discovered Exposed by attending one of our annual shows, and was inspired to enter the next year. Her work has been featured in several of our exhibits, including our 10 year anniversary show, when she asked about volunteering with us. Now she'll be heading up that annual show, as well as our regular Exposed DC events and exhibits through the year, and giving it all her own new style. Our team is very excited to barrel into our second decade with Noe at the helm.
We'd also like to thank Julian Thomas for coming aboard recently to take over our In Frame and Featured Instagrammers posts. (Don't forget, to have your images picked, tag them #exposeddc on IG or put them in our Flickr group.) And we hope to introduce you to a couple more new folks around here in the near future. A hearty, ongoing thanks to our hard-working teammates who've been with us for years: Jennifer Wade, Caroline Space, Leigh Bailey, and Meaghan Gay.
James Calder, who has been my partner running Exposed for the last six years, is still amazing and will remain on our Board, as will I. Few things have given us greater joy than being in a position to show off the incredible work of D.C. area photographers, and we look forward to many more years of seeing it featured by Exposed.