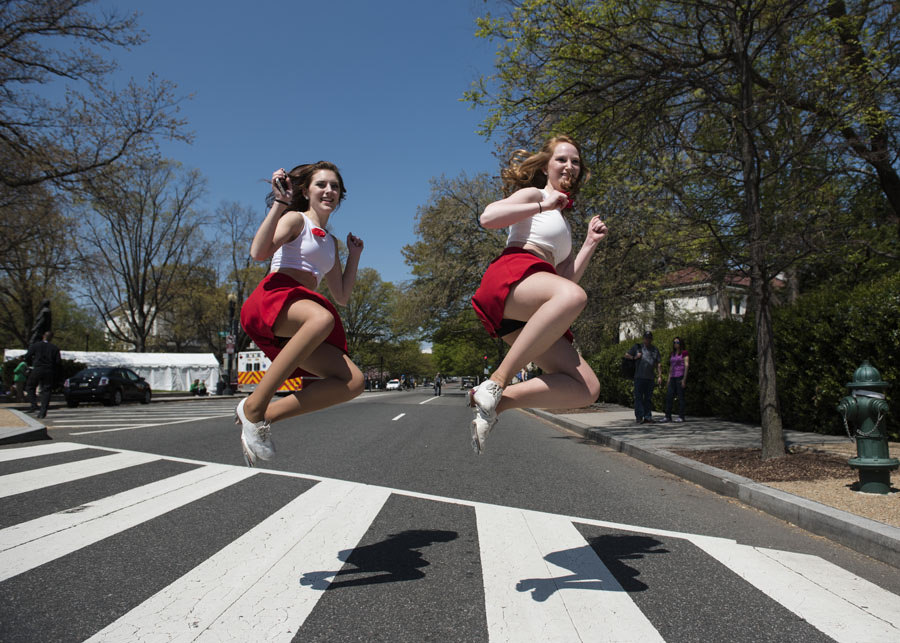 Call for entries through July 15: The Community Collective Photography Showcase is a contest and show hosted by Capital Fringe, organized by local photographer Jarrett Hendrix, and supported by Exposed DC and other local groups IGDC, A Creative DC, DC Focused, Streetmeet DC. All the details.
Flashpoint, the last gallery in Gallery Place and the home of our 3rd annual Exposed DC exhibit, is closing. CulturalDC, which runs Flashpoint, sold the space to a real estate developer. The gallery will remain open for about another year, while it looks for a place to move such as the new developments at Walter Reed Medical Center, or the Wharf in Southwest, the City Paper reports.
Head to a reception

next Wednesday

at The W Hotel for the winners of FotoDC's Faces and Places contest.
A trip through the Pulitzer Prize-winning photos at the Newseum is a rough road through atrocities, except for one bright, joyful subject: The Olympics. On 

August 6

, during the opening weekend of the games in Rio, head down to hear photographers Ken Geiger and William Snyder talk about their past coverage.
Bored Panda picks out a couple hundred of their favorite touching images from the 2 million photos Pete Souza has taken of President Obama over 8 years. (Spoiler: Most of them have babies.)
Some great photos from behind the scenes at the Supreme Court.
It's going to be a long summer in California as wildfire season kicks off intensely. Reuters has a gallery of images from the latest fires, and we have to appreciate their bringing a moment of incredulity to an otherwise rough situation, with this emu fleeing down the road in Potrero.
Two Twin Otter aircraft successfully made a dangerous winter trek to the National Science Foundation facility at the South Pole this week to pick up two workers in need of medical attention.
Unique home listing includes person in a panda suit in every picture.
Twitter to buy Magic Pony (no, really), whose technology "helps enhance visuals with information that may not be in the picture itself, but essentially [can] be recreated from composites of similar pictures, much like how the human eye works."
In 1945 Kodak accidentally discovered that America had tested the first atomic bomb.
For his compelling and disturbing new biography of Diane Arbus, Arthur Lubow drew on exclusive interviews with those who knew her intimately.
Wedding photo shoots can be dangerous! #snakes
Grateful owl "hugs" volunteer who saved her.