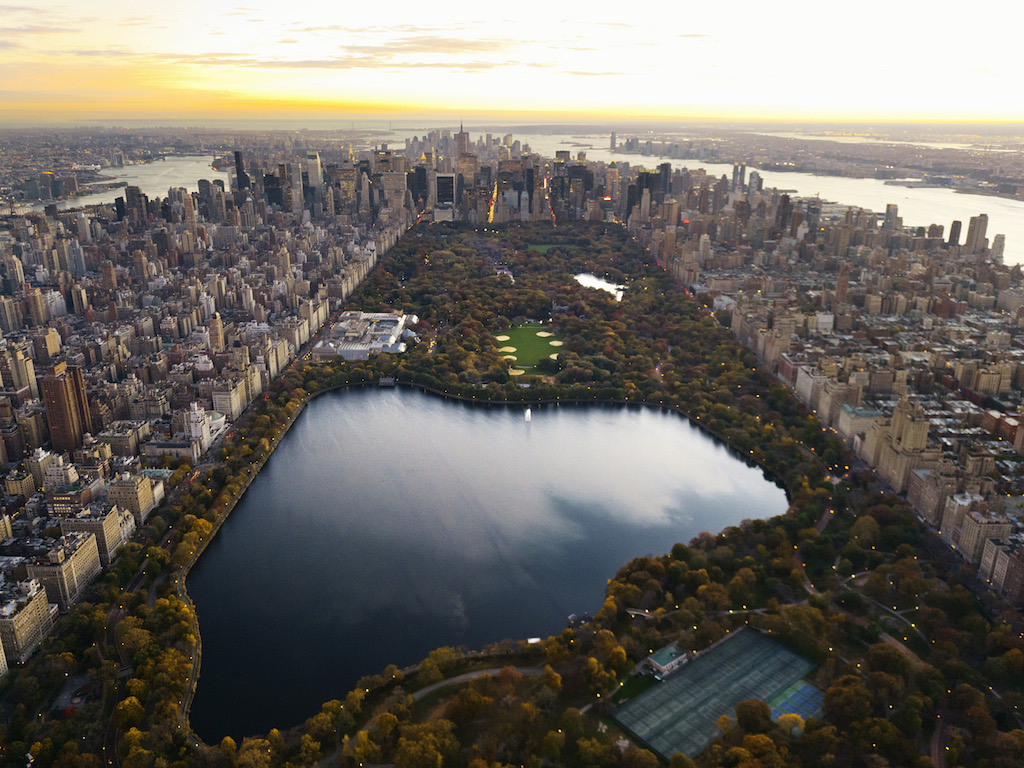 If you use Twitter, you have probably seen one of the dozens of feeds that post photos without giving proper credit to the original photographer. Some accounts, like @HistoryInPics and @Earthpix, have millions of followers who retweet and share the uncredited images thousands of times. Those accounts recently sparked debate after the teenagers who manage them were interviewed by Alexis Madrigal for the Atlantic. While not crediting the photographers is bad enough, sometimes these accounts post historical photos with inaccurate captions, bad science, or images that are photoshopped and passed off as unaltered.
But as the number of accounts sharing uncredited photos grows, so does the backlash. A few Twitter accounts are dedicated to exposing the truth about the images. One of them is run by Paulo Ordoveza, a local who posts as @PicPedant. Ordoveza started his account just five days ago, and already has over 1,300 followers. He responds to tweets from the offending accounts, providing the photographer's name or the correct scientific or historical information. Ordoveza's work caught our attention, so we asked him a few questions about his uphill battle exposing uncredited or false images.
.@Earth_Pics Rights-managed photo by photographer Cameron Davidson for Corbis Images: http://t.co/4ZZfBLr5gc

— PicPedant (@PicPedant) January 24, 2014

(Above, Ordoveza outs a Twitter account for posting the copyrighted work of a D.C. photographer without permission. The account then deleted the original tweet.)
You've been exposing Twitter feeds that post images but do not give proper credit to the photographers behind the photos. Why are you doing this?
Scientific inaccuracies were what started me on this. I used to run an urban legend debunking site in the Philippines, and to this day I tend to go all Bad Astronomer on poorly captioned photos and photo manipulations – especially when space is involved.
When I see obvious 3D renders or Photoshop art pieces passed off as being real, I can't just say "Fake," I search for the original artist. From there it's not much of a hop to realizing that photographers and artists deserve recognition for their work – something beyond a two word caption that might not even describe what's actually in a photo.
.@TheWorldStories [repeat] Nope. Lightning storm, Ikaria Island, Greece, 70 shots captured by Chris Kotsiopoulos: http://t.co/Rr3uj5gmF2

— PicPedant (@PicPedant) January 27, 2014
Which Twitter feeds do you see as the worst offenders?
Surprisingly, not the original "HistoryPics" tweeters; they've been getting a bit better about at least throwing in the name of a source, although still infrequently.
It's the ones with "Earth" or "Google" in their usernames that are least respectful of artists, bulk posting random photos of scenery and landmarks without so much as a cursory two or three word mention of the location in question, or of some mislabeled weather phenomenon.
The pictures are frequently just snatched off tourism and hotel sites, but just as frequently are taken from photographers on Flickr, Smugmug, or 500px. This happens repeatedly at staggered intervals across multiple accounts, and it's hard to tell which ones are an
organized campaign and which ones are just copycats hoping to get some traffic off being similar.
(I won't even go into the morass of idiots who regurgitate memes and
image macros from Reddit and eBaumsWorld.)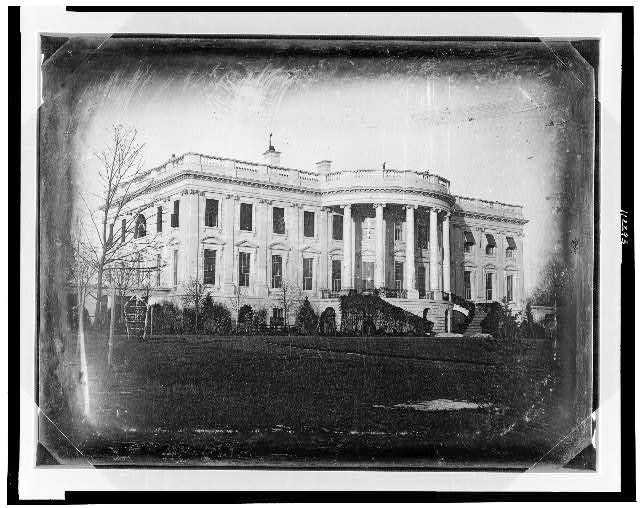 How are you finding the proper attribution, and is it hard to do? Can you walk us through the steps?
First I use Google's "Search by image" feature (in Chrome, there's even a "Search Google for this Image" option in the context menu) – quite often the original is the largest or earliest result.
There are many cases, however, where the image has been used in "clickbait" slideshows so often that those overwhelm the search results. That's when I turn to KarmaDecay.com to see where the image has popped up on Reddit, then scan through the comments for word on the originals.
Failing that, the connections get more and more tenuous as I return to Image Search with possible related terms that might turn up a thread or two elsewhere. If I'm especially stumped I'll post an open question to Twitter or ask in one of the IRC channels I frequent.
.@Earth_Pics Not sure what castle that actually is but the rock it's been Photoshopped onto is Preikestolen in Norway http://t.co/IFygt71XsX

— PicPedant (@PicPedant) January 27, 2014
You said in a tweet, "We can't debunk and attribute every image all the time, but if we can at least respect a few artists per hour, then we've done some good." Do you think this problem can be solved? Have you noticed any other Twitter accounts trying to follow your lead?
It depends on how you define the problem. You can't really stop people failing to attribute copied images or putting inaccurate captions on them; that's been happening since before the internet, and punctilious killjoys like myself will always be around to correct them.
As for multiple accounts posting identical tweets at staggered intervals to try and generate huge quantities of viral traffic so they can sell ad tweets of dubious quality? I think there's room for a gatekeeper function in Twitter's Spam Department to determine whether
that's within the bounds of good behavior or not.
Your Twitter account was briefly suspended, what happened? How did you get it back?
It turns out that a fresh account sending out multiple unsolicited mentions at a certain rate raises red flags for Twitter spam detection. After about a day of pedantry, I logged in and found a notice of suspension for sending too many unsolicited mentions. It was only about 3-4 per hour, but apparently that's enough. The restrictions seem to have relaxed as I've gained followers, and I've also noticed a few Twitter [developers] and other staff following me, so I wonder if I earned some kind of generous exception.
@TheWorldStories [repeat] Original is by @MarcusAndKate but you cropped out the watermark: http://t.co/kSm3tCs6Yq

— PicPedant (@PicPedant) January 27, 2014
Some of the Photoshopped images you are outing are so obviously fake, it is hard to believe that people think they are real. This image of a castle on a giant cliff posted by @earth_pics is a good example, and it has over 1,100 retweets. Why do you think these photos get so much exposure?
The power of myth to resonate and inspire can be a strong impulse. People have always been driven by narrative more than by data; it's just how many people's brains work. So when a skeptic comes along saying, "Well, ACTUALLY…" it can be seen not just a repudiation of the story but also of the good feelings they got from it.
How long do you see yourself keeping this up?
Until every picture has been attributed and all the Photoshops are debunked, and the pic posters go "Oh wow, I've been disrespecting artists and insulting my audience's intelligence! I'll do proper research on the origins of every image from now on."
Just kidding. To do this for longer than a few days I'd need some kind of profit incentive. Oh yeah, it's already been more than a few days.
.@TheWorldStories Take time to credit the photographer — Matt Binstead, Sep 2010: http://t.co/GOjpH08DHu

— PicPedant (@PicPedant) January 27, 2014
One of your cats is your avatar photo, and she was named after a character from Doctor Who. How do you think the Doctor would deal with the people behind these Twitter feeds?
[Spoilers!] Remember how The Tenth Doctor exacted retribution on the Family of Blood by trapping them in places like dwarf stars, event horizons of black holes, scarecrows, and all mirrors everywhere? Now, the Doctor would totally not do that.
Instead he'd invite them on adventures through time and space to see that everything on and off Earth is amazing and special and worthy of digging deeper, finding the people behind a work, learning the story behind an image, worthy of so much more love and understanding than a misleading caption or a sponsored plea for follows and retweets.
(Then they'd go back to their Twitter streams and post something like "Weird Blue Telephone Booth in France [pic]")