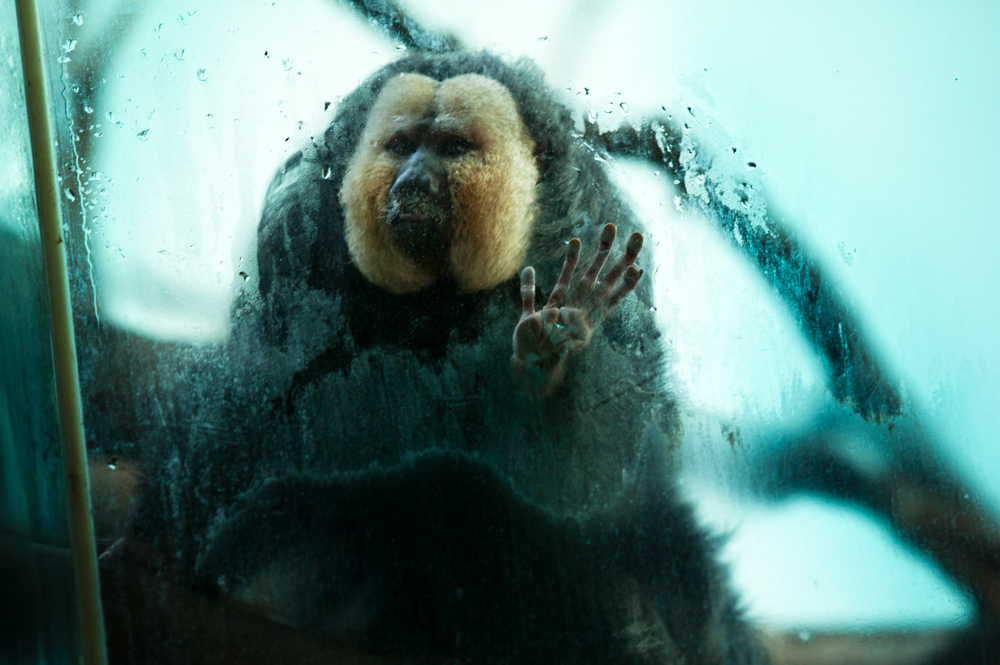 Not all zoos are created equal. Admiring beautiful creatures from the animal kingdom can come at a painful cost to many animals in captivity. D.C. based photographer Gaston Lacombe has traveled to 21 zoos on five continents to put together a body of work detailing the sad, horrible conditions for many animals that are Captive.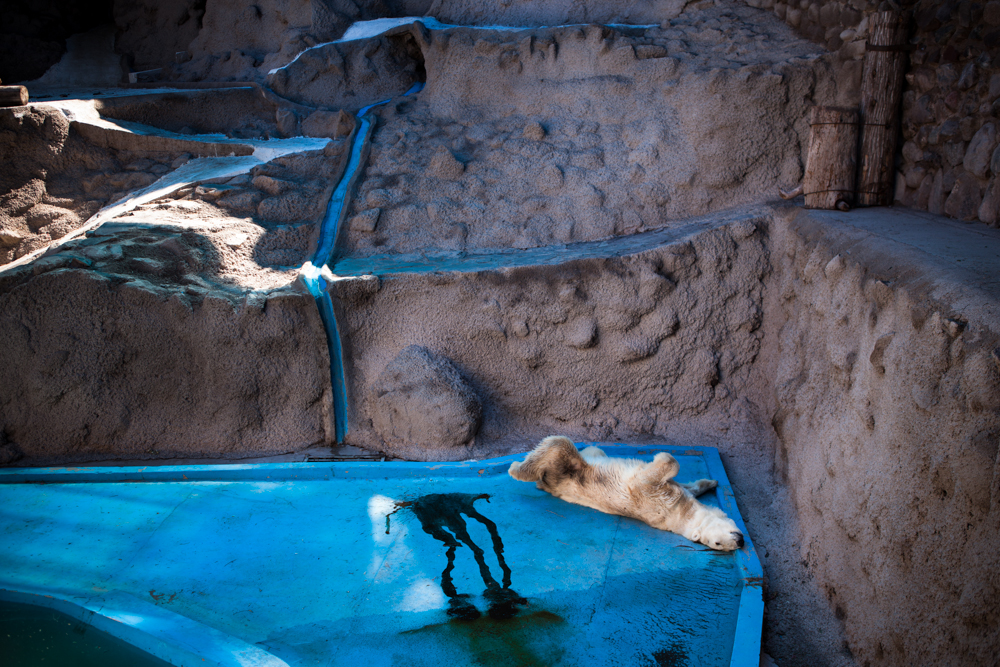 Lacombe's images are filled with filthy pens, fogged up windows and cramped quarters. The animals are listless and some, like the white-faced saki in the first photo, seem to calling out for help. The dirt covered polar bear is in a habitat that looks like it should contain a swimming area, but has more dark oil-colored stains than water. The viewer is forced to confront the reality and the cost behind keeping animals prisoners for our entertainment.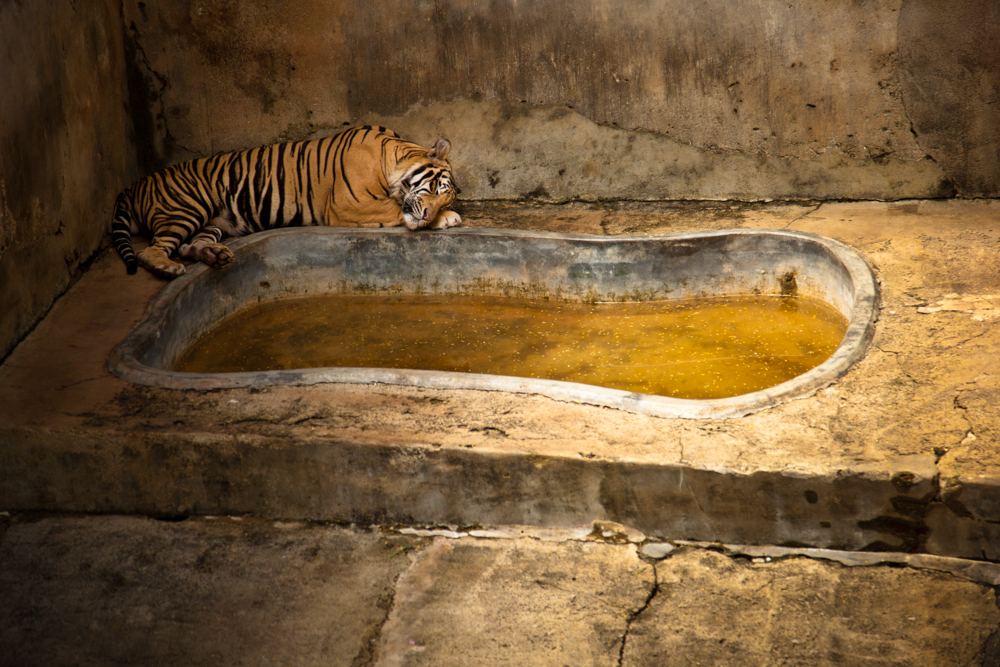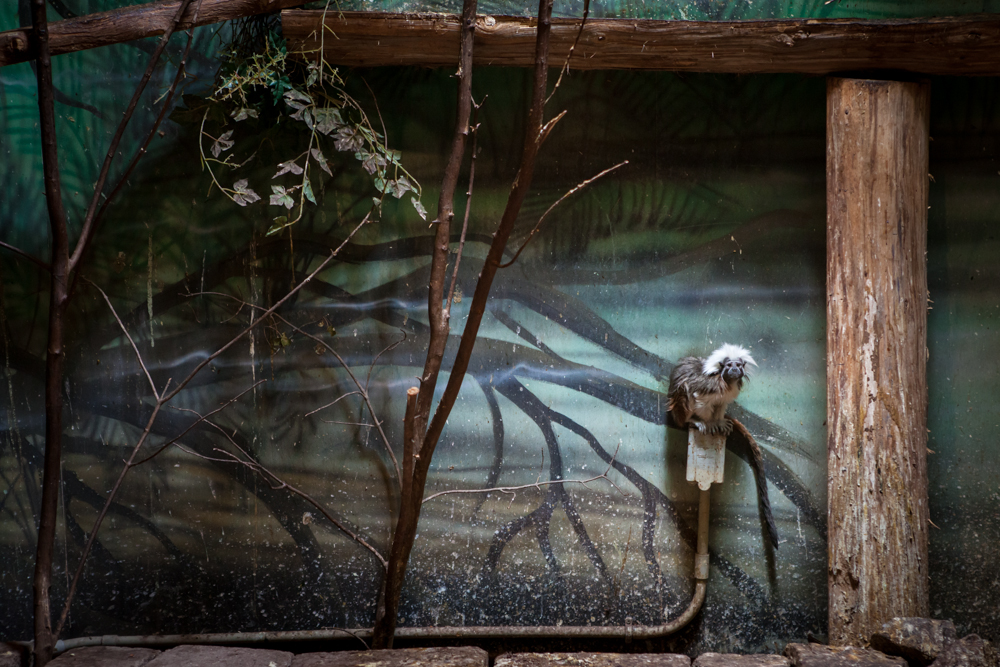 While the images are of animals, they insinuate how humans treat the animals in their care. Lacombe explains:
We relish the chance to see these animals up close, but we also often fail to notice the habitats in which we keep them. That is why I photograph from a regular visitor's perspective, instead of doing a behind-the-scenes documentary. I want the viewer to revisit what they see in zoos, and look beyond the animal. So, really, these photos are not about the animals – they are about us. It documents what happens when humans use animals as objects of display and entertainment.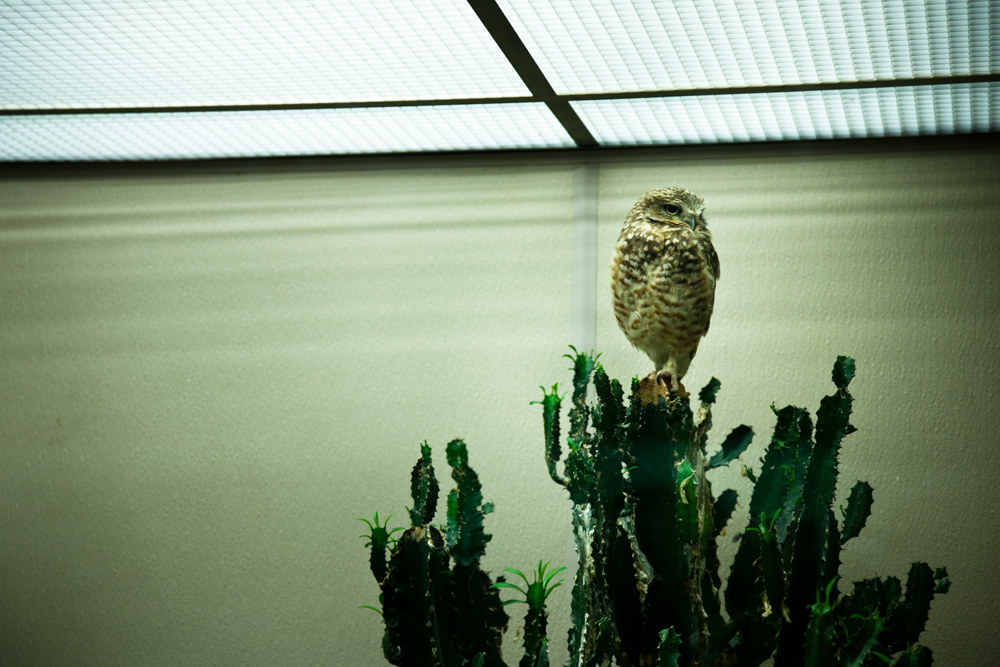 While some zoos go to great lengths to give their animals the best habitat, nutrition and stimulation possible, even good facilities can fail to live up to that goal all the time.  Lacombe says:
In all zoos, no matter where they are located, we can always find animals living in inadequate conditions. This collection shouldn't be seen as a condemnation of all zoos, but rather as an invitation to rethink the concept of the zoo. While I do believe that many zoos should be outright closed, a number of others play an important role in education, research and conservation of endangered species. So I hope these photos can be used as triggers for discussion, and reform.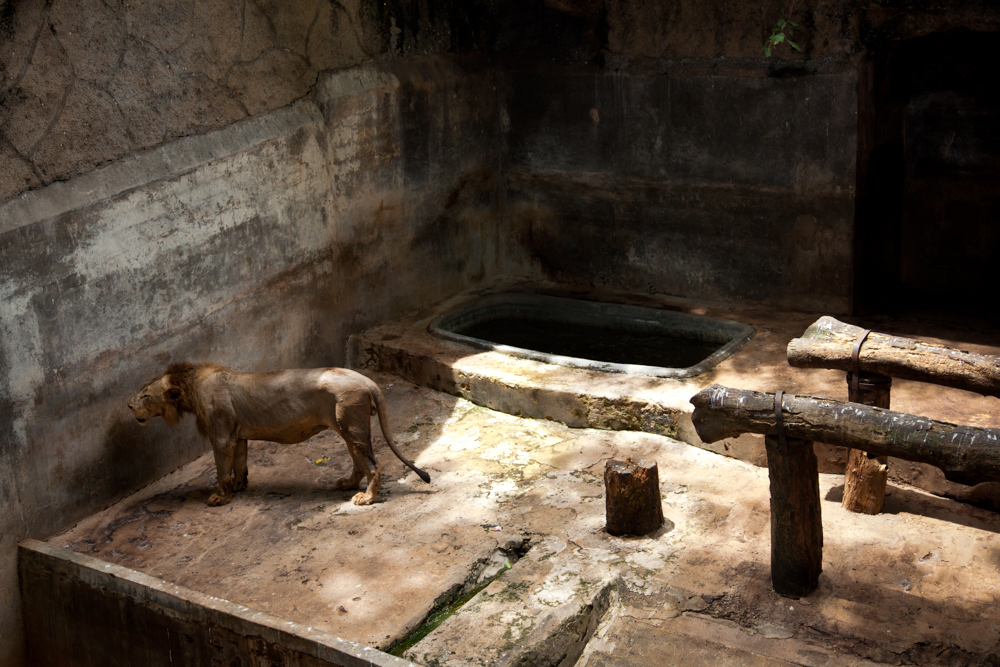 These and more images from the Captive series are on display through this weekend at the Photoville in New York City. Lacombe was one of a handful of individuals asked to showcase their work at the festival, and his work is being shown next to work from Time Magazine, NBC and PDN. More of his work can be seen on his website, gastonlacombe.com.