Two years ago D.C. photographers Dawn Deeks and John Pellett decided to join forces and take a different path with photography careers. They created a nonprofit organization that specializes in developing images for other nonprofits in need. Whether it is working with a Maryland based animal rescue group, documenting the work of a small school for young women in Senegal, or photographing the faces behind a health clinic in the Dominican Republic, the two are at home behind the lens wherever their work is needed. With the idea that "compelling media can inspire change around the world," their collaboration has resulted in Positive Exposures.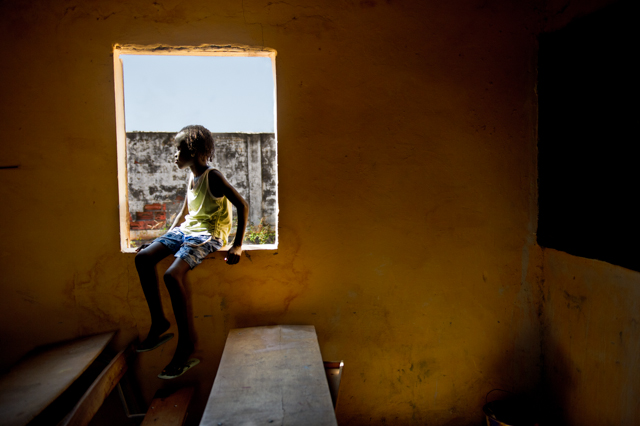 For our first Exposed Interview, we spoke with Dawn Deeks to see how this unique business model got off the ground.
Can you tell us how Positive Exposures got started?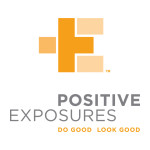 I worked in the nonprofit world for many years before becoming a photographer full time. I know what it's like to have a budget so stretched you don't even have $75 to buy a stock photo, let alone hire a photographer to do original work. So in order for my past life to jive with my new one, I knew I would be working with nonprofits in some way, but I hadn't really figured out how.
Enter my business partner, John. I can be slaving away on a project and he wanders through, tosses out an idea and all of a sudden, the cheeseburger I've been making has turned into a Big Mac and everybody wants one. I call it the "special sauce" effect. And that's pretty much what happened with Positive Exposures. We were sort of working on parallel tracks and after one serious conversation about how we could combine efforts; we just took off running. We smacked into a few brick walls too, but it has been mostly running.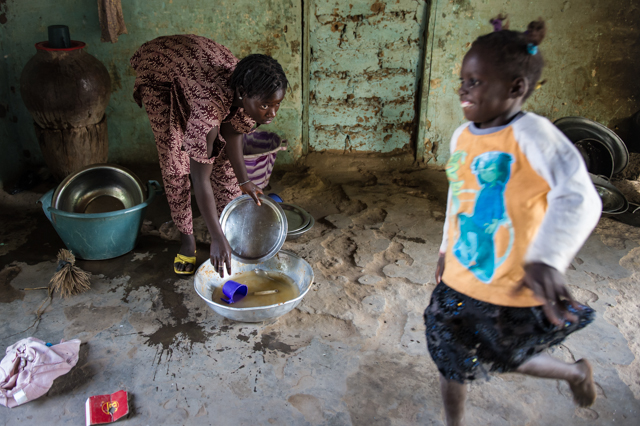 What are Positive Exposures goals, and why did you chose to focus on nonprofit photography?
Positive Exposures' main goal is to make images we're proud of and that can help advance the organizations and causes we believe in. There are thousands of nonprofits changing lives and making a difference, but that's not always enough. Image matters and powerful storytelling though strong media content can be the key to success for an organization. So, we get to use our skills to help our partners stand out from the crowd, increase their profile and become more effective in the good work they do.
Do you see nonprofit photography as different from editorial and commercial assignments?
I don't think they are much different. In my mind, the objective of photography is always to connect with your audience, to move them. I think that's pretty clear in nonprofit photography. But it's the same in other genres too. That's why a photo of a handbag can make you drop everything to hunt it down, despite the fact that you've already got five others.
Just the other day I picked up a copy of Sports Illustrated because of the photo on the front cover. I have walked past SI a thousand times without a second thought but a particularly arresting picture of a high school football coach made me sit down and read the article. That's powerful.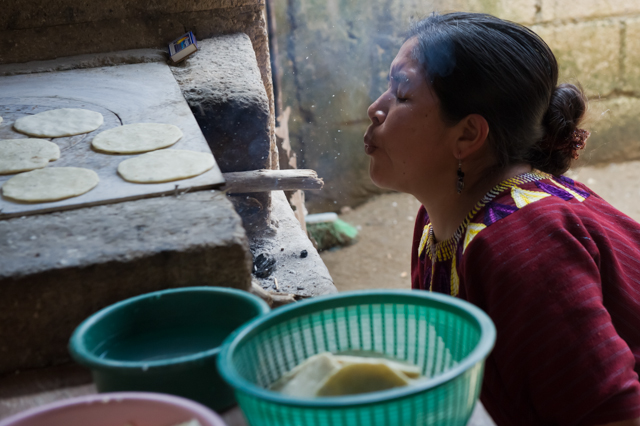 There are countless nonprofits looking for digital media help. How do you select projects to work on, and how long to they take to complete?
During our last round of applications, nearly 400 organizations applied and we were able to take on four. I think that shows the incredible need out there.
Ours is a competitive process. We have an application that prospective partners fill out and we evaluate them on three main criteria:
• Does this organization legitimately need our help?
• Are they properly equipped to use the materials? and
• Are the story and visuals strong enough to move the organization toward its goals?
Then we just start talking to people to get a sense of the organization, their motivation and what they would be like as a project partner. We do a lot of research to narrow down the choices, but in the end you follow your instincts.
The timelines for projects vary wildly, depending on the types and amount of content we provide. It's usually no less than 6 months. We spend a fair amount of time shooting but it pales in comparison to the time we spend planning and editing. Don't even get me started on how much time I spend doing office work just to make all of this happen…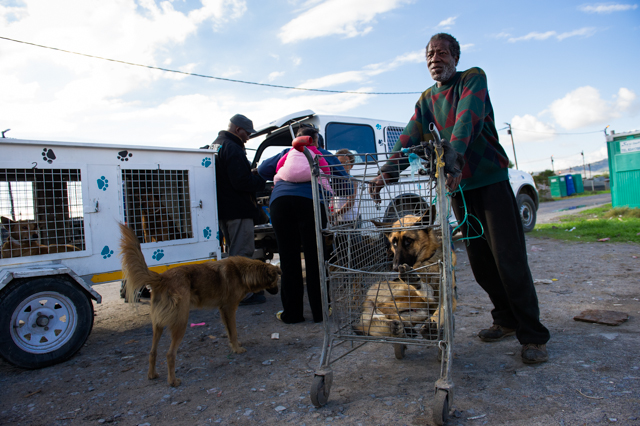 Your business model is very unusual for the photography industry. You seem to have found a way to do what you love and avoid the "work for free and hope someone notices me" trap. How are your projects funded?
It's only unusual because it's really, really hard to do it this way.
Let's face it; the photography industry has changed. It's still possible to make a living as a photographer. A lot of talented people are doing it, but those numbers get smaller every year. And when you take stock and see that the current industry norms aren't working in your favor, you don't have to just accept it. You've got the right to tell the status quo to kiss your ass as long as you're willing to go out and create something new.
We pick our projects and we keep editorial control of them throughout the process, which sounds like a dream for most photographers. But the trade-off is that we are also responsible for all the behind the scenes work and finding the funding to create the projects. That means we do a lot of grant writing and fundraising with individual donors—both organizationally and for specific projects.
Positive Exposures is a 501(c)3 because we provide the materials to our partner organizations absolutely free of charge. That element was really important for us. Our partners aren't huge nonprofits that can afford specialized media content but choose not to prioritize it in their budget. Instead, they are emerging and transitioning organizations
that can use our materials as they move to the next level.
Multimedia is incorporated into your work. How do you see the relationship of video with still images, and how do you determine when to use one over the other?
Not everything needs to be a 40-minute, rip your heart out documentary-style extravaganza to have an impact. Tears work, but funny, surprising and clever all work, too.
One of the things we try to do for our partner organizations is give them several ways to connect with their audiences. That's essential as nonprofits try to stay relevant in this age of information overload. Stills, video and audio are all really powerful tools on their own. And I think having the ability to combine them and switch back and forth
makes the message less predictable and even more powerful.
We do a lot of planning… stills for this… video for that… but that's really only so we'll be better prepared to deal with the curveballs that inevitably come whizzing by when we're shooting. We're big proponents of using our research to create storyboards. Since we document (as opposed to script) we're never sure about what we're going to find as a project progresses, so it's more of an exercise to help us think through projects and identify holes. But you also have to be open to the moment… those little gems that you didn't expect but add so much dimension to the message. That's what happened in the clip with the ballet school in South Africa. That's obviously not going to be the main story, but the clip makes people feel really connected to those girls. It makes you want to hear more. We could have never planned it but it was a fantastic little moment. It wouldn't have worked as a still or even a photo story. Sometimes the medium picks you instead of the other way around.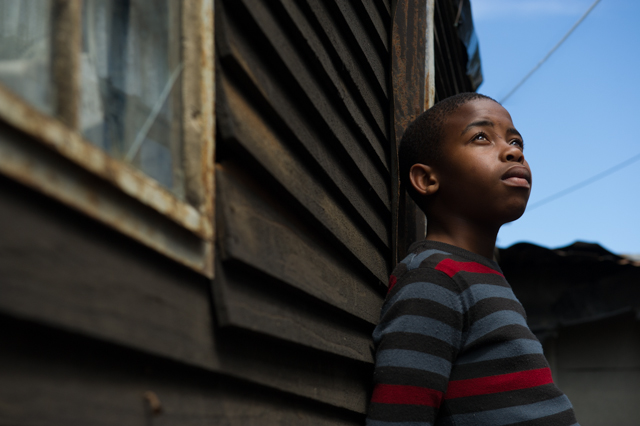 What advice do you have for other photographers looking to work with nonprofits?
Get ready to leave a small part of yourself behind on every job you do.
This is something no one ever told me; when a project goes well, you never really leave it behind. It becomes a part of you, which is both the best gift in the world and a cannonball to the gut over and over again.
How can people help?
Our cause is helped when we raise awareness of our partners' issues. So, one of the best ways to help is to follow us and share our work. If you happen to be fantastically wealthy, you could sponsor our whole roster of upcoming projects. That would definitely be a great way to help. But regular people who believe in our work can also donate in more moderate amounts through our website. Every little bit helps.
---
You can follow Positive Exposures on their blog, facebook or twitter pages.