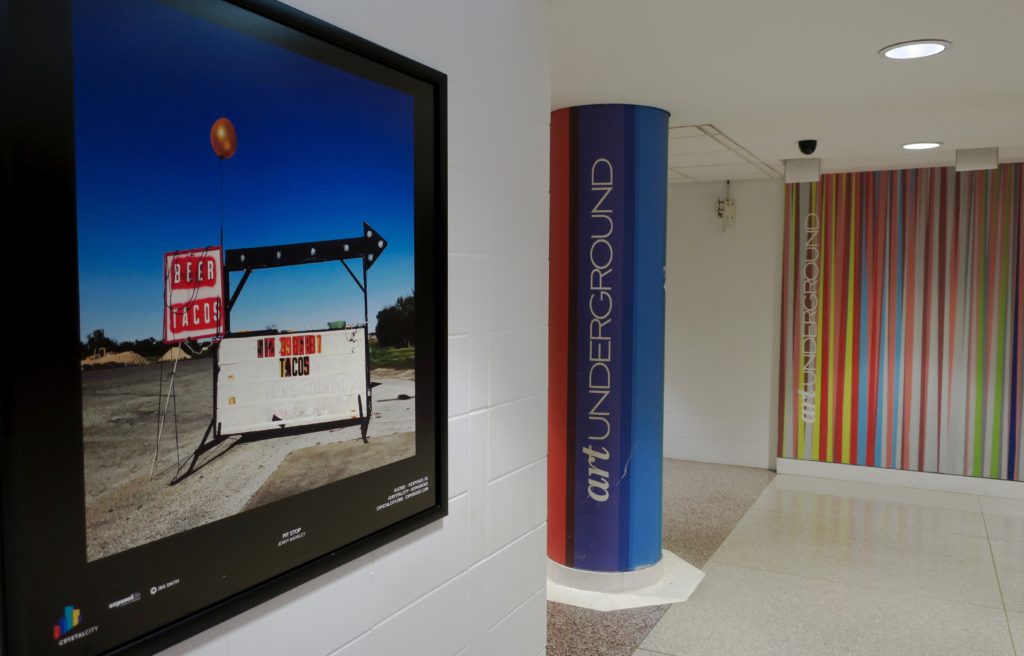 Exposed DC is proud to partner with the Crystal City Business Improvement District for the Fotowalk exhibitions in the Crystal City Underground. We've produced four exhibitions there since 2016, including our latest which features 13 local photographers and launched January 16, 2018. Each photographer shares a series of their work that explores a subject matter, theme, or style. In addition to the images, brief artist statements are provided throughout the exhibit.
Participating photographers in the Winter/Spring 2018 exhibit
Want the chance to be included in the Summer/Fall 2018 exhibit focused on travel? Submit your travel photographs by July 27 to be considered for the next show!
---
Previous Exposed DC exhibits at Crystal City Fotowalk Underground: