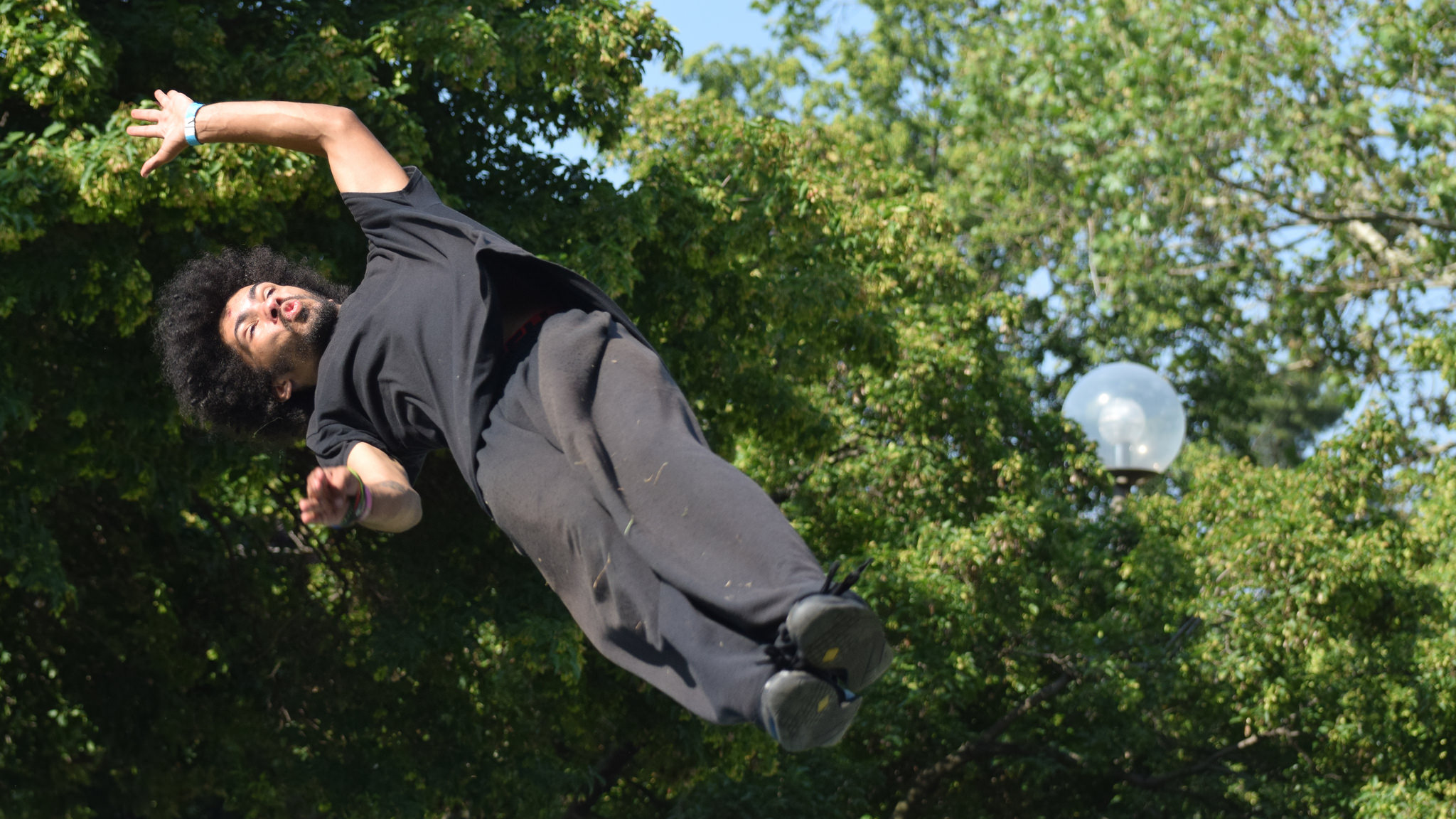 Petworthians: Your neighborhood D.C. public library wants to see the pictures you've taken of your community to make a "visual time capsule" from summer 2016. You can submit your photos through Flickr, and if you need help getting started, you can sign up for one of two free street photography classes on June 11 and 25, 10am-12pm, taught by Exposed DC alum Amanda Archibald. A showcase of the photography will be on August 11. Read more about DCPL's Open Stories project here.
The Franciscan Monastery of the Holy Land in Brookland is holding its annual photo contest. Visit the church and gardens and submit your photos by June 30 (non-professionals only).
More street photography classes: Register with the Historical Society of Washington, D.C. and learn from WCP staff photographer Darrow Montgomery for $30 on June 11, 10am-12:30pm.
Go to the opening of "When Living is a Protest" with images by Ruddy Roye next Thursday, 7pm, at Leica Store DC.
German photographer Arnold Genthe shows us 100-year-old Japan. These photos are now part of a larger collection at the Library of Congress.
Nepalese girls are fighting the stigma around menstruation with photography.
New Yorker has a piece on Jane Evelyn Atwood and her photos detailing the sensory experiences of blind children.
The Louvre and Musée d'Orsay closed temporarily this week to move priceless artworks to higher ground as the threat of flooding from the Siene gets worse. See a gallery of the flooding around Paris in The Independent.
WIRED is hiring a photography writer who can work remotely.
A gallery of strange moments from the inauguration of Switzerland's Gotthard tunnel, the "longest and deepest in the world."
Fox News' Greta Van Susteren is pissed that NASA can't get her pictures from Pluto instantaneously.

Run, don't waddle

! A thousand Indian Runner ducks enjoying their pest control duties at a South African vineyard.