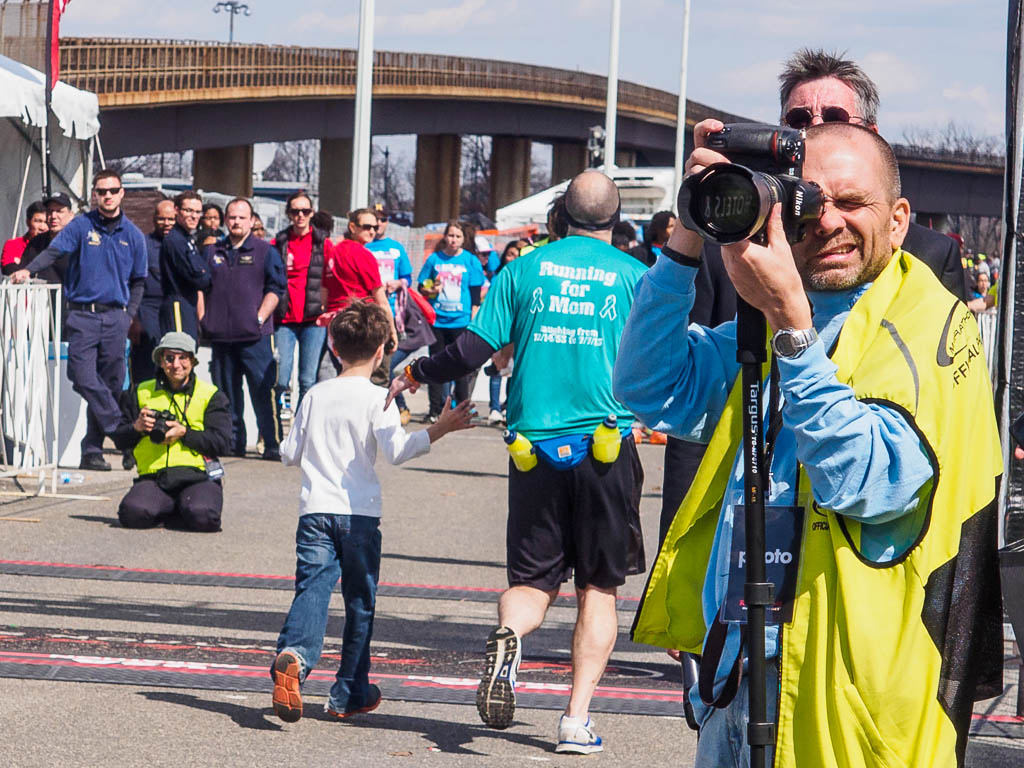 When Calumet Photo filed bankruptcy and closed their stores across the nation last month, the largest local camera rental department in the area disappeared with it. Hardly missing a beat, Jerry Smith, the former manager of the Calumet's rental department in Tyson's Corner has opened his own business, F8 Rentals, to help fill that void.
Transferring a small portion of a previously existing business to a new endeavor is not new for those in the former Penn Camera and Calumet family. The former head of the Penn Camera Workshops, Marie Joabar, broke out on her own after Penn went bankrupt in early 2012 and founded the Capital Photography Center. Now Smith is trying to follow a similar path. We asked him a few questions about F8 Rentals.
Can you give us a little info about your background, and why and how you started a new rental business?
I was trained in Fine Art Photography at the Corcoran School of Art and graduated in 1984. In 1988 I started working for Penn Camera and they had a very rough rental department. Over the years I became the head of the department, and built a working relationship with the D.C. photo community. I was also the director of the Washington Center for Photography, curated a few exhibitions, and was teaching workshops. Penn was bought by Calumet two years ago and I was asked to head the rental department in Vienna, were I again worked with the local community and customers to fulfill their needs. I also tried to work with the base to help everyone get the best pictures possible, amateur, semi-professional, and professional.
Calumet has now gone bankrupt, and I was asked by one of my former customers if [starting a rental company] was something we should do. I said yes, if we could be more customer service oriented rather than just rentals. Anyone can rent you a cheaper lens, but how many are willing to try and make your event a success by listening to what you need rather than just asking, "What do you want, and when do you want it for?" I got started quite frankly by accident, then I realized that this is what I am really good at — customer service in the true sense of the word. I enjoy helping people, problem solving, and when a client comes back and says how great the lens was or how easy it was to shoot the event because I took the time to make sure they were comfortable. I have a motto I used for years jokingly because I was working for someone else, but now it is true. "My business to keep you in yours."
What type of gear do you plan to offer, and where can people pick it up?

Nikon and Canon. Our main location is in Reston, but I can be flexible. I am currently scouting out various pick-up and drop-off locations within the metro area. If anyone knows of a company that might be interested in being a Pick Up/Drop Off location, I would love to speak with them. I can be reached at jerry[at]f8rentals.com.
How can someone rent gear from you?

It is very simple, email the reservation to info[at]f8rentals.com. You can go to the F8 Rentals Facebook page and see the current list of gear we have available, and we are constantly adding more. If you do not see something you'd like, send the request and your dates and we will see what we can do. We take a deposit, and you pay for the rental at time of pick up. If you had rented from Tyson's Calumet in the past two years, contact us and we can work it out the deposit. The main thing is to book your gear now for the upcoming season. We take all major credit cards and cash. We want people with insurance to list F8 Rentals as a loss payee and they can forward the copy to us prior to pick. If you are thinking of renting frequently, then this is by far the most reliable and secure way to protect yourself and F8 rentals from damage, or theft.