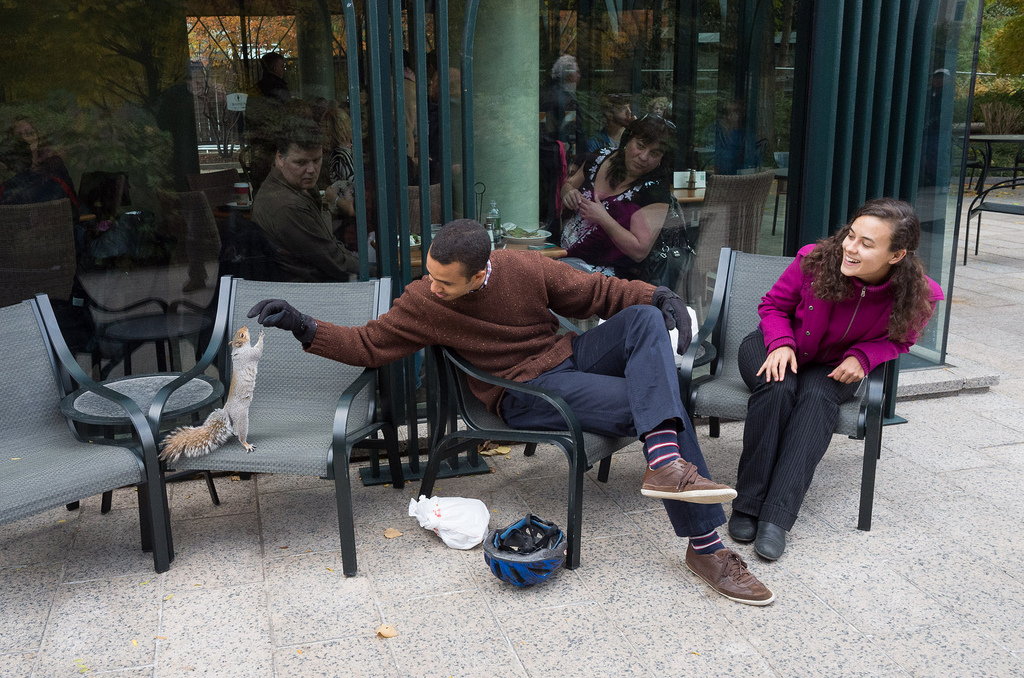 We know that buying for photographers is not easy, as we are very particular people. Well meaning friends and family often want to buy us something photography-related for the holidays. Since they don't know exactly what to get, photographers often end up receiving camera lens mugs, camera ornaments, and an assortment of other items that, while very nice, aren't particularly useful. We are here to help! We merged our collective wish lists and asked photographers what they'd want, and here are the results:
The Exposed DC Holiday Gift Guide for Photographers, by Photographers
Gift Cards
Photographers are a notoriously picky bunch and sometimes letting them pick their own gifts can be the best course of action. We recommend the following locations for their large selection of camera gear, accessories, bags, and more:
Amazon

B&H
Adorama
Calumet Photo (Formerly Penn Camera)
Gear
Lenses – Obviously a more expensive gift, but if you really love that photographer you can ask which kind of lens they want. If they don't have a "thrifty fifty" 50mm F1.8, it is an inexpensive lens that every photographer might want in their toolkit. Here are the Canon
and Nikon
versions.
Lens Filters – Many photographers want filters on their lenses, and a simple UV filter
will protect the front of the lens from scratching and breaking. Snoop around their camera bag and look and see which lenses don't have filters, take note of the filter size (usually printed on the front of the lens). Don't go for the cheapest filter as it will hurt image quality. Cokin recently unveiled their Pure Harmonie ultra-slim filter
, and they've been getting positive reviews.
Film – If the photographer shoots film, find out what kind they use and buy them more. It is always appreciated. If they happen to enjoy instant film, the Fuji FP-3000b
is being discontinued after the holiday season; you can help them build their stockpile.
Tripod Ballhead – If the photographer already has a great tripod but lacks the ball head you might want to consider gifting one this year. Some types we've tested and like as photographers include offerings from Really Right Stuff and Manfrotto
.
Rechargeable Batteries – Photographers who regularly use a flash unit can burn through AA batteries quickly. The best AA's we've found to keep up with constant use in a Speedlight have been the 2600 mAH rechargeable AA batteries from Batteryspace.com – don't forget to buy a charger to go with it.
Messenger Bag Insert – We don't recommend buying camera bags for photographers because that's a deeply, deeply personal choice and one where they'll likely never be satisfied. However, if you notice a photographer schlepping his/her cameras in their favorite old messenger bag without protection inside, this might be a good option
.
Books
In Focus – The Getty Museum – A fantastic series which highlights 16 different photographers who defined photography as it is today.
Instant: The Story of Polaroid
by Christopher Bonanos – This is a fantastic read for anyone with a love of photography, science, or innovation. Even if you already mostly know the story of Edwin Land and how he revolutionized photography, the nuance, details, and artwork included here make it well worth picking up.
A World History of Photography
by Naomi Rosenblum – Used widely as a textbook, Rosenblum's anthology would be a wonderful gift for a self-taught photographer who'd like to get a deeper perspective on this artform. There's an informative timeline in the appendix and, yes, it makes a fantastic coffee table book. The paperback is big and sturdy, so don't feel the need to shell out for the hardcover.
Photojournalism: The Professionals' Approach
by Kenneth Kobre – This is the textbook on photojournalism and if you know a young photographer considering photojournalism as a field they'd be well suited to learn from this book.
Vivian Maier: Street Photographer
by Vivian Maier & John Maloof – This is an excellent collection of the recently discovered master of street photography that is well worth checking out if you're a fan of that style.
The Exposed Photography Show Programs – Why not give the gift of inspiration and great photography by giving the magazines put together for the Exposed DC photography shows?
Services
Printing – Unless a photographer has a great deal of money invested in a home printing system, they probably have someone else do it for them. Why not treat them to some prints on you by getting them a gift certificate to a local professional print lab. Their prints will turn out great and they'll be happy as well. Our guide to local print labs may be a great place to start.
Framing – What good is a print when it's not framed? Treat the photographer to having his print professionally framed by the good folks at Long View Gallery. They've been a great supporter of Exposed DC and they do great framing work.
Software
Adobe Creative Cloud – Adobe's new business model for Photoshop and Lightroom. Currently on sale for $9.99 a month.
Portrait Professional – If the photographer shoots weddings or creates portraits, this software is amazing for touching up faces.
Charity
You can also consider donating in the photographer's name to a photo related charity, and there are two great ones here in D.C.:
Critical Exposure – This organization teaches students to express themselves and advocate for social change through photography. They won a Mayor's Art Award for Excellence in Arts Education this year. They are also having a matching donations drive today, for Giving Tuesday.
Positive Exposures – Their goals are summed up well in their mission statement: "We Create Media That Inspires Social Change". Positive Exposures empowers non-profit organizations by providing them with compelling media to inspire change around the world. You can read more about them in our June interview with co-founder Dawn Deeks.
Miscellaneous
Leak Proof Mug – While we discourage the purchase of lens mugs, most photographers are fueled by coffee and tea. How about a nice leak proof mug
that can go in their camera bag without fear of ruining their gear?
Touch Screen Gloves – Who wants to take their gloves off to use their phones and tablets in the winter? These Isotoner gloves provide enough dexterity to work with the camera and operate buttons. Women's
and men's
versions available. Glider Gloves
are another good option, as recommended by The Wirecutter (via franckhertz in the comments – thanks!)
Business Cards – If you have an amateur photographer on your list, get them a gift certificate to moo.com or another online printer so they order themselves up some snazzy business cards or other marketing material. We like MOO because it will pull photos right from their Flickr account to put on their business cards.
Notebooks and Journals – Most photographers need to write things down. Many prefer the classic Moleskine
, but if your photographer likes to be in the outdoors or camping you might want to get them the Rite in the Rain
notebook which is filled with waterproof paper.
All Amazon links on this post are through our Amazon Affiliate Program, and a small portion of sales support our website. If you do buy some items, we would love if you used our links! Thanks!