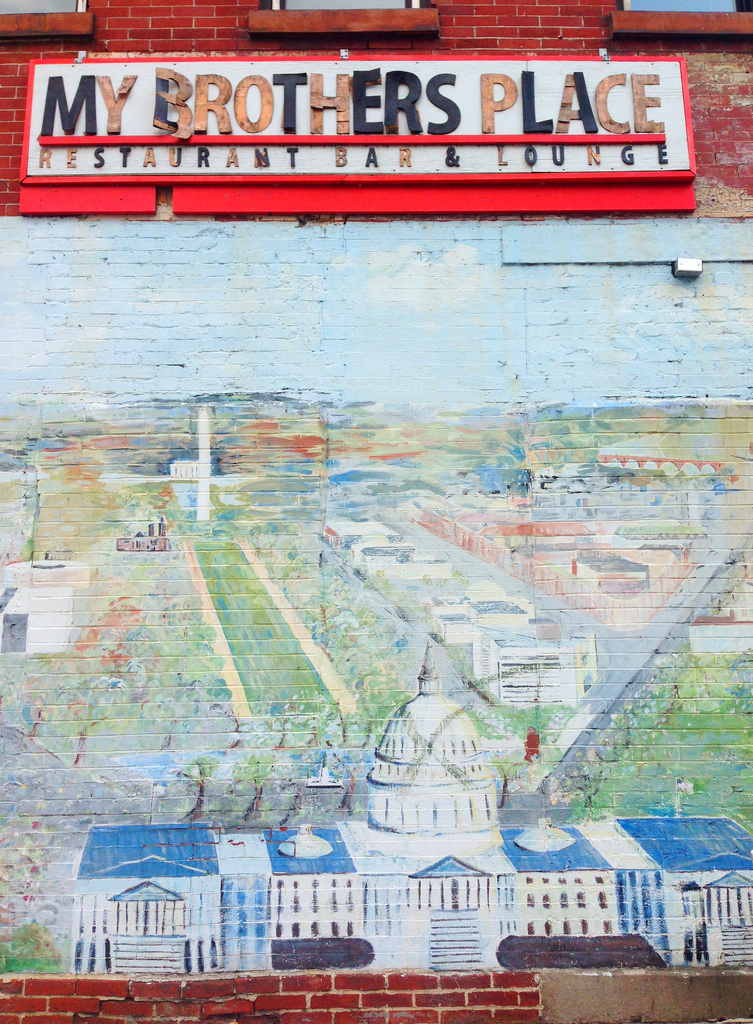 If there's one thing D.C. area photographers deal with more than most others throughout the country, it's the onerous rules governing federal lands. They do change those rules on occasion, and if you care about photographers' rights, you can be a part of it.
The National Park Service, the Fish and Wildlife Service, and the Department of the Interior published new, tentative rules on August 22 regarding commercial filming and still photography. They'll go into effect September 23, 2013, but before then, you can voice your opinion during the Request for Public Comment, which can be done online. The last time the rules changed, in 2007, the NPS received only 30 comments, so if you are interested in commenting, you're likely to be heard.
What are the new rules? The full list can be found on the Federal Register, and they affect news gathering, commercial filming, audio recording and still photography. For still photography, the new rules for permitting are more lenient. They state:

(a) All commercial filming requires a permit.

(b) Still photography does not require a permit unless:

(1) It uses a model, set, or prop as defined in § 5.12; or

(2) The agency determines a permit is necessary because:

(i) It takes place at a location where or when members of the public are not allowed; or

(ii) The agency would incur costs for providing on-site management and oversight to protect agency resources or minimize visitor use conflicts.

(c) Visitors do not require a permit for filming or still photography activities unless the filming is commercial filming as defined in § 5.12 or the still photography activity involves one of the criteria listed in § 5.2 (b).
Commercial photography still needs a permit, but there are significant changes for still photographers. This section may seem vague; for example, who gets to define a model? What is a prop? Will it be the park ranger onsite making these decisions? Thankfully, they outlined these parameters in more detail:
Commercial filming means the film, electronic, magnetic, digital, or other recording of a moving image by a person, business, or other entity for a market audience with the intent of generating income. Examples include, but are not limited to, feature film, videography, television broadcast, or documentary, or other similar projects. Commercial filming activities may include the advertisement of a product or service, or the use of actors, models, sets, or props.

Model means a person or object that serves as the subject for commercial filming or still photography for the purpose of promoting the sale or use of a product or service. Models include, but are not limited to, individuals, animals, or inanimate objects, such as vehicles, boats, articles of clothing, and food and beverage products, placed on agency lands so that they may be filmed or photographed to promote the sale or use of a product or service. For the purposes of this part, portrait subjects such as wedding parties and high school graduates are not considered models, if the image will not be used to promote or sell a product or service.


Sets and props means items constructed or placed on agency lands to facilitate commercial filming or still photography including, but not limited to, backdrops, generators, microphones, stages, lighting banks, camera tracks, vehicles specifically designed to accommodate camera or recording equipment, rope and pulley systems, and rigging for climbers and structures. Sets and props also include trained animals and inanimate objects, such as camping equipment, campfires, wagons, and so forth, when used to stage a specific scene. The use of a camera on a tripod, without the use of any other equipment, is not considered a prop.
This is a big change for wedding and portrait photographers in the area, who previously needed a permit to photograph anywhere along the National Mall. They were operating, according to the rules at least, in a gray area of commercial photography, but the rules now clearly state that "wedding parties and high school graduates are not considered models" and do not require a permit. This will save photographers of large wedding parties $150, which is the current fee for groups of 11 to 30 people on the National Mall.
Additionally, tripods won't be considered a prop and alone do not require a permit. However, just to keep you on your toes, a tripod may still be questionable at certain times and in certain areas. Each memorial and monument on the National Mall has their own rules, and these general park rules do not supersede them. As usual, expect a period of adjustment as the staff get trained on the new rules, so consider carrying a copy in your bag.
We suggest reading the full rules and guidelines before deciding if you need a permit.
Thank you to photographer Kat Forder who emailed us a tip about the new rules, and has her own breakdown about these changes on her blog.