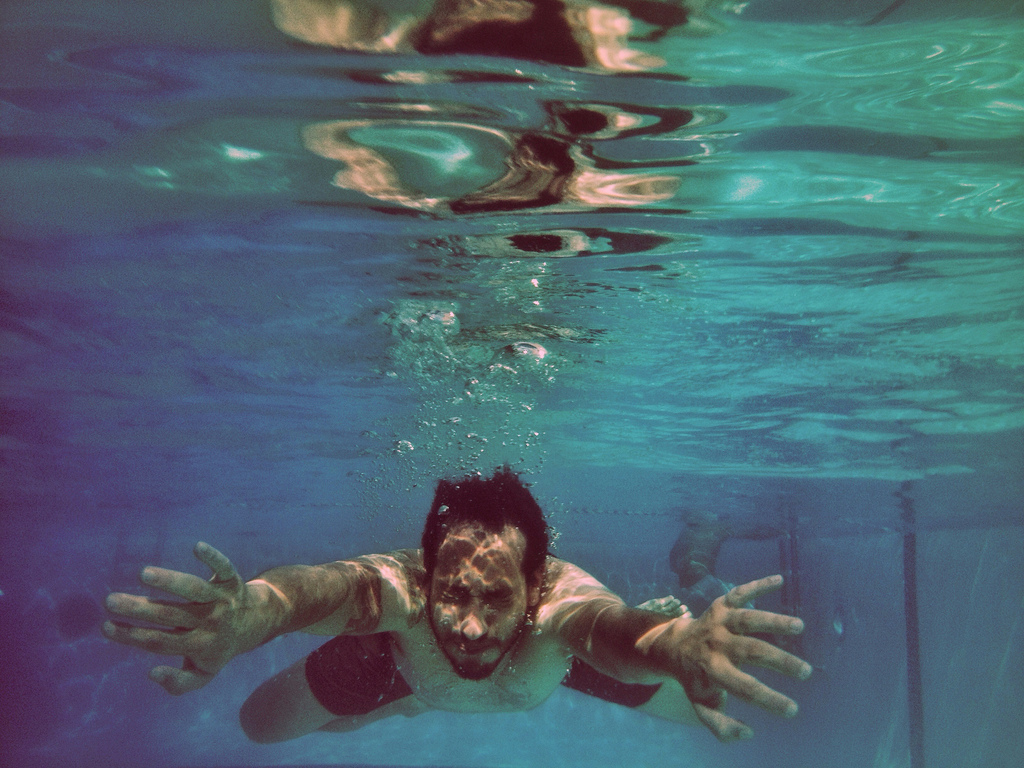 While browsing our Flickr pool, this underwater image by Noe Todorovich stuck out among the summer pictures. Not just because we'd all love to be out of the office, gliding in a pool, but because even when we're not, of course, walking through the humid D.C. air feels pretty much the same. The contrast of the cool blue with the tight expression helps fuel the opposing emotions.
Noe told us about taking the photo:
We decided to go to the pool on Sunday and just after I jumped in, I remembered the waterproof iPhone case that I bought Patrick for Christmas in 2011. We hadn't really used it much yet, so I figured this was a perfect opportunity. I used it with my iPhone4S to take some pictures under the water, and Patrick had the idea to swim towards me while I took the picture… I liked the way this shot showed him reaching forward, the bubbles ascending into the reflection on the top of the frame (bottom of the top of the water).