On its website, D.C. based STRATA Collective states that its photographers "seek to document the beauty, humor, mystery and absurdity in the quotidian." We dug deeper into the group's history and aims with founding member Matt Dunn.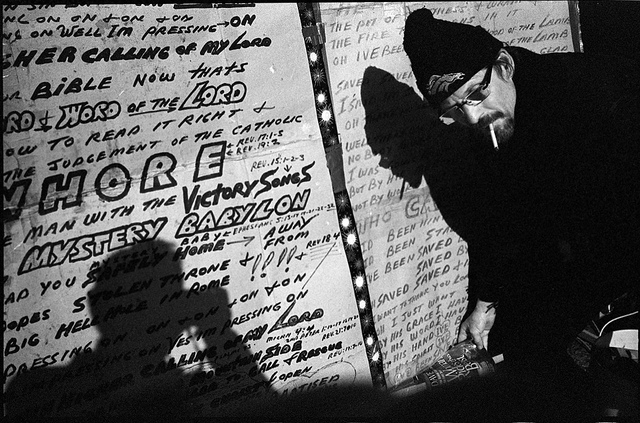 What does STRATA mean?
Strata is the Latin word for street.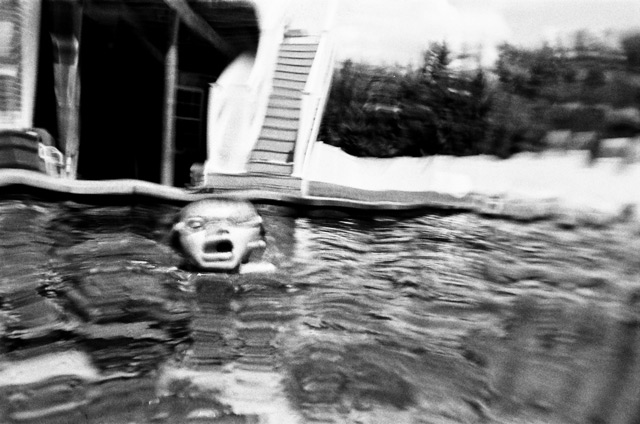 Why a collective? How did it form?
Aziz Yazdani organized some local DC street photographers to form a collective. The collective provides peer review, group marketing, resource sharing, as well as opportunities to hang out in pubs. Peer review is primarily in the form of image and image set critiques. STRATA, as a group, selects images and sequences them for a set. An image for STRATA needs to be selected by a majority of the group in order to be used in any of our online, printed or marketing materials. Our internal critiques are brutal but necessary to maintain our standard and foster individual growth. We believe that our group marketing efforts have a wider reach than could be achieved by any individual photographer. STRATA also shares resources. Everything from lenses, to lighting equipment, leads, contacts, hotels and ride sharing.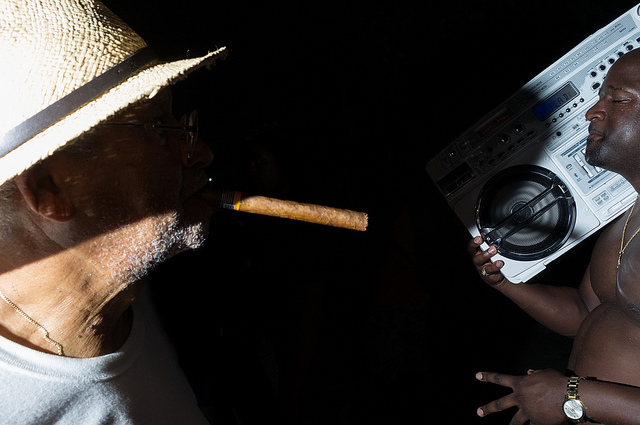 What does STRATA actually do?
Our first priority is creating new work. We are always doing one of the following: shooting, critiquing, marketing, or networking.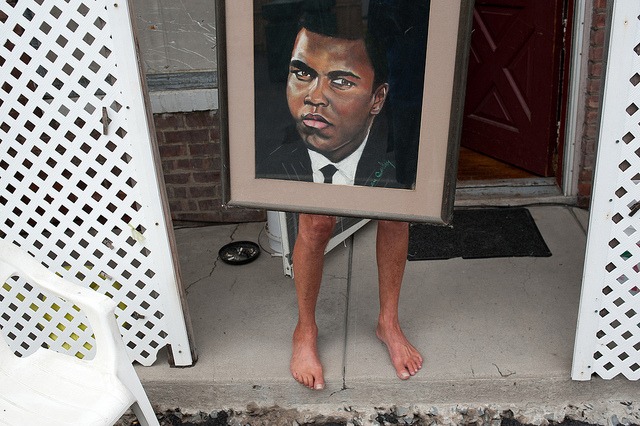 Your website states that STRATA "strives to create images that are hard to make and even harder to categorize." Can you explain what that means?
We want to keep it weird, photographically. STRATA has no desire to produce commercial work or do event photography, unless we can imprint that work with our own offbeat aesthetic. Our mission statement is a reference to the book Bystander: A History of Street Photography. In the foreword, Joel Meyerowitz wrote about how he and Winogrand would talk about images in the early 1960's:
"Tough" meant it was an uncompromising image, something that came from your gut, out of in­stinct, raw, of the moment, something that couldn't be described in any other way. So it was TOUGH. Tough to like, tough to see, tough to make, tough to understand, the tougher they were the more beautiful they became. It was our language.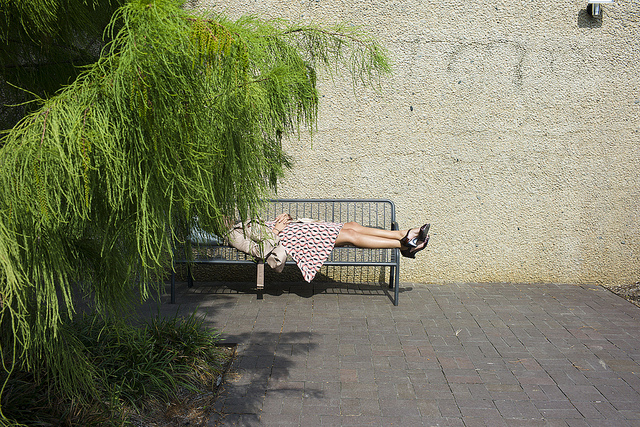 There is a long and prolific history of street photography from the time of Cartier-Bresson, to the work of masters like Helen Levitt, Garry Winogrand and Bill Cunningham. How do you approach the work in a way that is new, and not repeating what has already been achieved?
The thing that brought us together was street photography but our work is not limited to street photography. We appreciate all photography genres and ask ourselves how we can best subvert them. In June, we were hired for the Lumen8Anacotia Festival to shoot the event and to set up a Instant Film and Wet Plate photo booth. We take a DIY, punk rock approach to our work.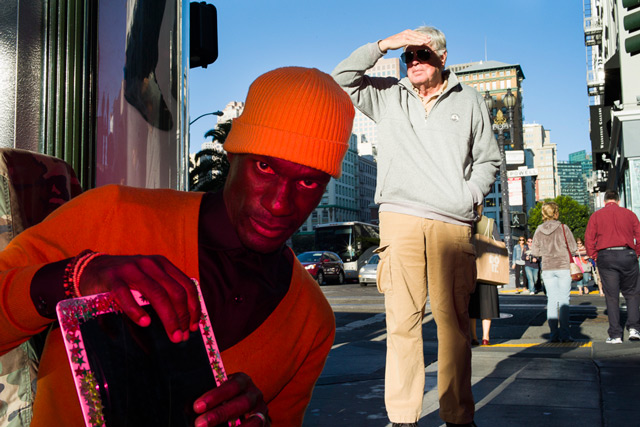 You recently added two new members. How did you select them?
We decided to add two new members in July to coincide with the anniversary of our founding. We posted an open call for membership on our website during the month of May and voted on the submissions during the month of June. The applicants had to include a one page biography and 30 images, 10 of those shot within the last year. The strongest submissions were from our new members, Joshua Yospyn and Hector Isaac.  Josh was supposed to be one of the founding members, but he wanted to concentrate on his book, American Sequitur. We met Hector in December during the 2012 Miami Street Photography Festival where we had work exhibited. We have been following his work ever since.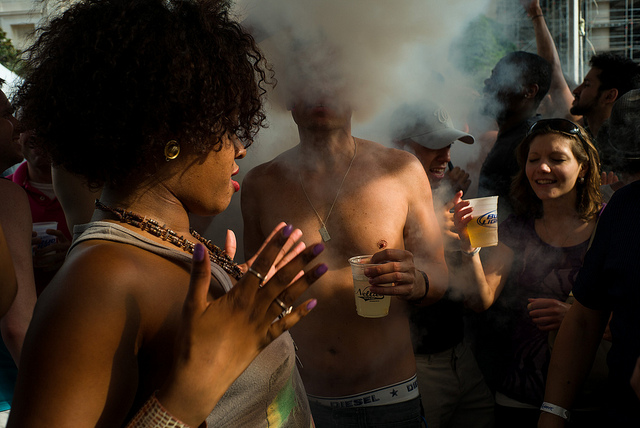 Your collective is made up of eight male photographers. Why are there no women in STRATA?
We actively recruited women to submit in May. STRATA hopes to become more gender diverse in the next membership cycle.  We love and respect the work of our friends in WPOW.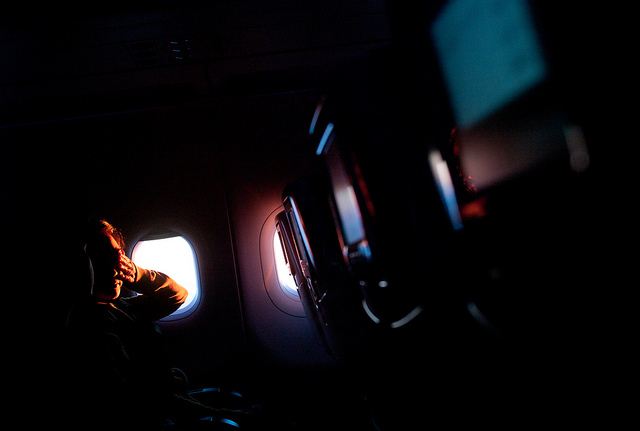 How can people follow your work?
We update our website – stratacollective.com – a few times a week with singles and slideshows. We are also on Twitter and Facebook.
---
The current photographers of STRATA are Bill Bramble, Matt Dunn, Steve Goldenberg, Mike Hicks, Hector Isaac, Chris Suspect, Aziz Yazdani and Joshua Yospyn.